The Community Garden Club of Duxbury exists, in large part, with a mission to beautify the town. Throughout the year we sponsor fundraising activities to raise the money needed to purchase plants and materials for the 12 garden sites we care for around Duxbury. This is an ambitious program and requires the participation of all of our members in order to water and maintain the sites over the summer months. In addition to the wonderful gift this is to the town of Duxbury, we find that it gives our more experienced members the opportunity to work with newer members to teach gardening "best practices" and that many new, lasting friendships result.
Town Beautification Chairperson 2015-2017:
Nancy Bene
The Community Garden Club of Duxbury maintains 12 islands and other properties around town:
Drew House Flagpole: Co-Captains Elaine Pollack and Susie C.
King Caesar House: Co-Captains Sims McCormick and Deb Gagnier
Duck Hill / Millbrook Islands: Captain Melissa Foley
Toby Garden Island: Co-Captains Megan McClure Koss and Martha P.
Town Hall & War Memorial: Captain Irene Schellings
Milepost Island: Captain Judy Justino
Hall's Corner Flagpole: Co-Captains Pam Smith and Patty Campbell
Snug Harbor Town Pier & Harbormaster's Office: Co-Captains Michelle Chase and Peggy Pelletier
Roundabout Exit 11: Co-Captains Paula and Liza
Washington Street / Town Green: Co-Captains Joanne Williams and Laurel Nette
Duxbury Bay Maritime School: Co-Captains Claudia Doerre and Melinda Rhoads
Boomer Square: Captain Katie Hunt
Click here to sign up to help water and maintain our sites this summer: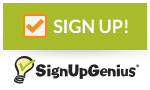 You are here:  

Town Beautification